PRISTINE PRESSURE CLEANING IN OAK ISLAND, NC 
Its not clean unless it's Pristine Pressure Clean. Call today for your free quote.
910-368-8197 | 910-619-9171
Pristine Pressure Cleaning services Oak Island, NC
 Finding the right contractor for any home service job can be tough, especially if you live on the outskirts of a small town, like Oak Island, NC. There are many power washing companies in neighboring areas that will refuse to service any area outside Wilmington area. Not us! We live in Southport/Oak Island NC. 
To get started, we just need some basic information, such as what you need cleaned and where you live. Simply fill out our online quote request form or give us a call for immediate assistance.  
We can't wait to give you free estimates and provide your with the best possible pressure washing services in North Carolina!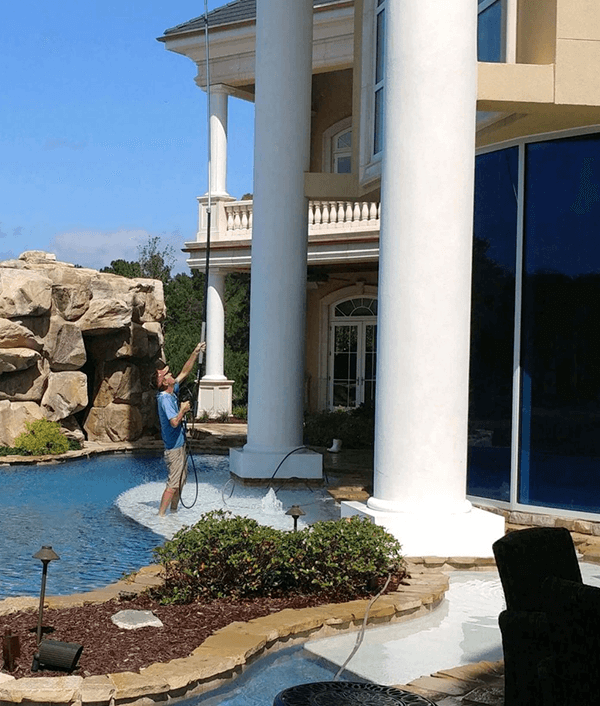 House Wash in Oak Island, NC
We have over 15 years experience in the house pressure washing and roof cleaning industry we are able to offer our customers peace of mind knowing that their pressure and non pressure washing needs will be cared for and will be performed correctly the first time. We are a licensed company, we are fully insured for your protection, and as always estimates are free.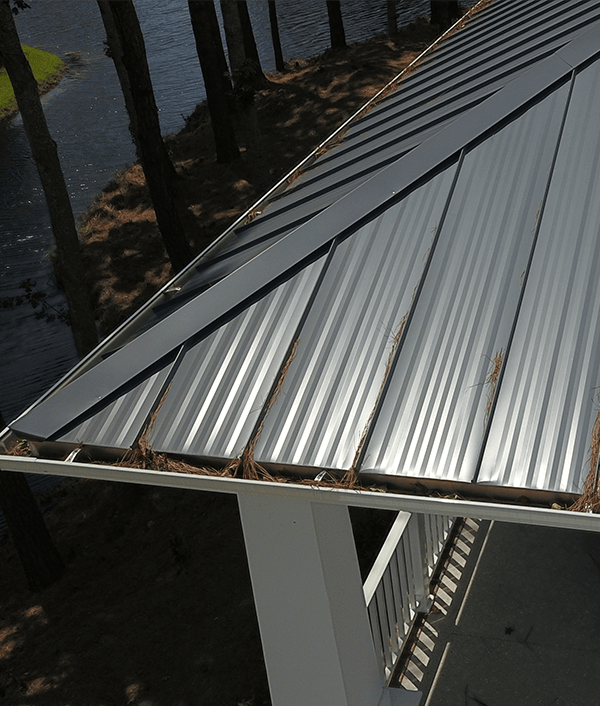 Gutter Cleaning in Oak Island, NC
Gutter Cleaning is a daunting task, but Pristine Pressure Cleaning is up for the challenge! The natural beauty of this area is breathtaking, but so is the mess of leaves and debris it leaves behind in your gutters.  Soft wash gutter cleaning in Southport removes thick, caked-on dirt, mud, and storm debris from inside a home's gutters, while an exterior gutter cleaning removes streaky mud and restores their appearance instantly.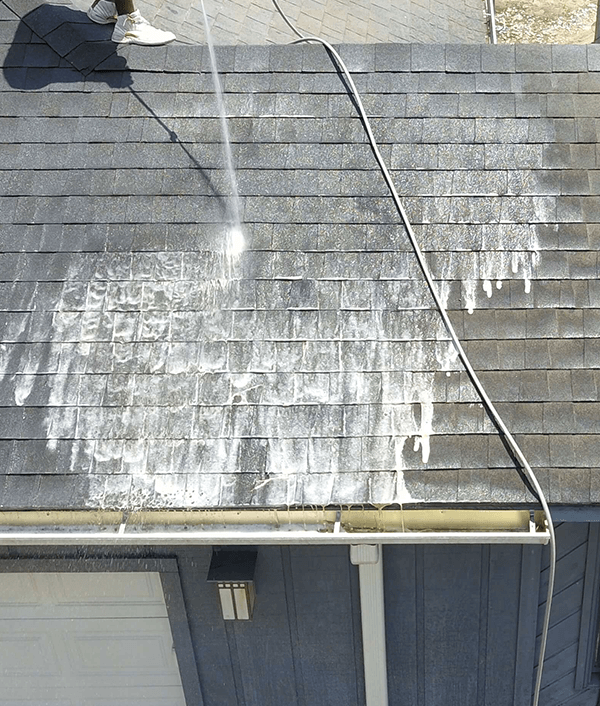 Roof Cleaning in Oak Island, NC
Roof cleaning of algae will reduce the life of your roof by about 3 to 4 years. This algae is very unsightly. The appearance of your house can affect your property value. Anyone selling a house should be concerned. There are three things this algae needs to thrive. Heat, moisture, and nutrients. Our roof cleaning in North Carolina removes silt and sandy grit, soot, and storm debris, protecting your home's roof from damage while making it look like new!
Sulfur and Rust Stain Removal in Oak Island, NC
These sulfur rust stains are caused by well water being used for sprinkler systems. They appear on your walls, driveway, sidewalks, and other items around the outside of your home. Until now most people found that these stains were impossible to remove.  These are the toughest of stains to remove and require the most elbow grease.  Pristine Pressure Cleaning uses professional products that removes the acid to lift the rust from the cement.  Call Pristine Pressure Cleaning today!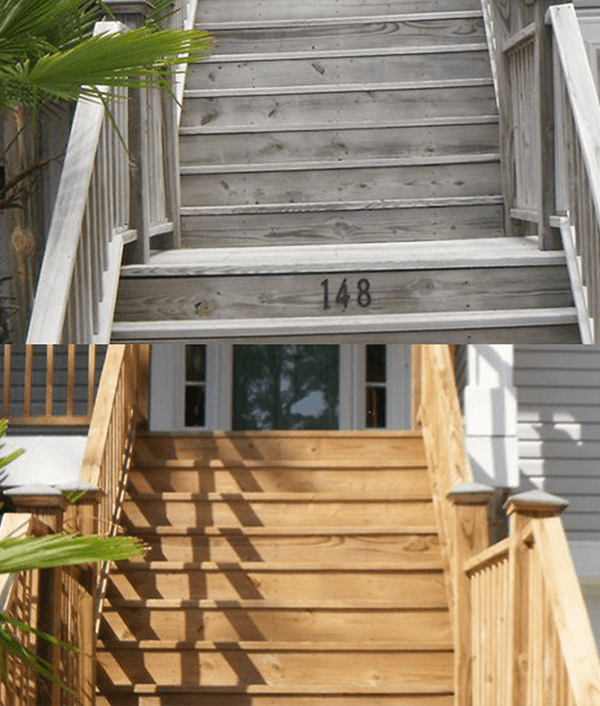 Wood Restoration in Oak Island, NC
The main purpose of our exterior cleaning service is to assist in improving cleanliness, hygiene and safety – which provides you with a more  aesthetically pleasing result.  Pristine Pressure Cleaning uses low pressure to clean fences, decks, patios, gazebos.  Remember, a pressure washer is powerful enough to etch wood if not used properly if used with too much pressure.  Call the Professionals at Pristine Pressure Cleaning today!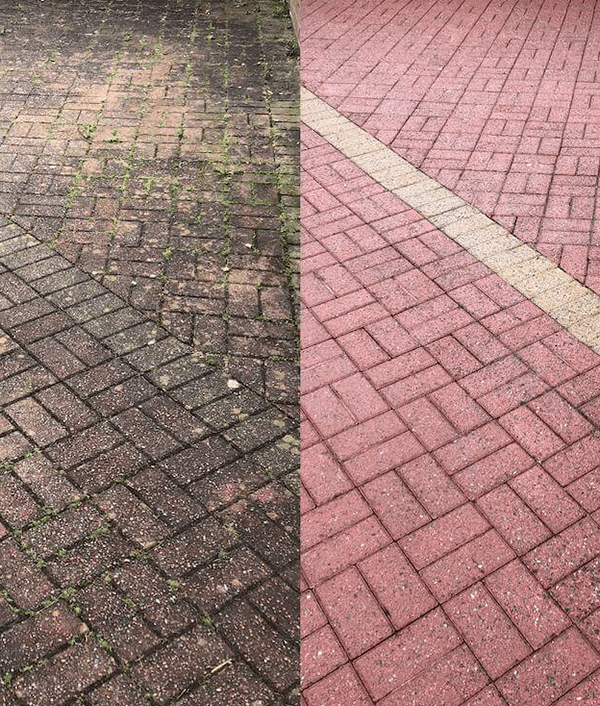 Surface Cleaning in Oak Island, NC
Erase years of wear and tear from your driveway.  We do ALL surface cleanings!  Pristine Pressure Cleaning ensures a thorough clean of the thickest, most unsightly sand, silt, grit, mud, and storm debris, as well as developing mold, moss, and algae. Pristine Pressure Cleaning cleans surfaces including driveways, sidewalks, decks, patios,  pool decks and parking lots.  Give us a call today!
PRISTINE PRESSURE CLEANING: The HomeOwner's choice for Pressure Cleaning in Brunswick, NC
910-368-8197
910-619-9171
PRISTINE PRESSURE CLEANING IS THE BEST IN OAK ISLAND, NC
Pristine Pressure Washing is the best Oak Island, NC pressure washing service. We specialize in thorough cleanings for thick sand and grit; unsightly silt to mud storm debris as well developing mold or moss on your property.
If you live on Oak Island, NC and need to get your property clean of thick sand or silt—no matter what circumstances led to its accumulation–then Pristine Pressure Washing is the company for you. We specialize in giving thorough cleans that will leave homes looking pristine again!
All our work ensures that you will have a pristine home again! Our team of professionals offers free estimates so don't hesitate give us call today at 910-368-8197 | 910-619-9171
THE LEADING OAK ISLAND PRESSURE CLEANING COMPANY 
910-368-8197 | 910-619-9171
WE SERVICE BRUNSWICK COUNTY
910-368-8197 | 910-619-9171
Have you seen this truck before?
910-368-8197 | 910-619-9171
910-368-8197 | 910-619-9171